If you are an Admin user, you are able to invite new users by clicking Add New Users within the Users tab of Team Management.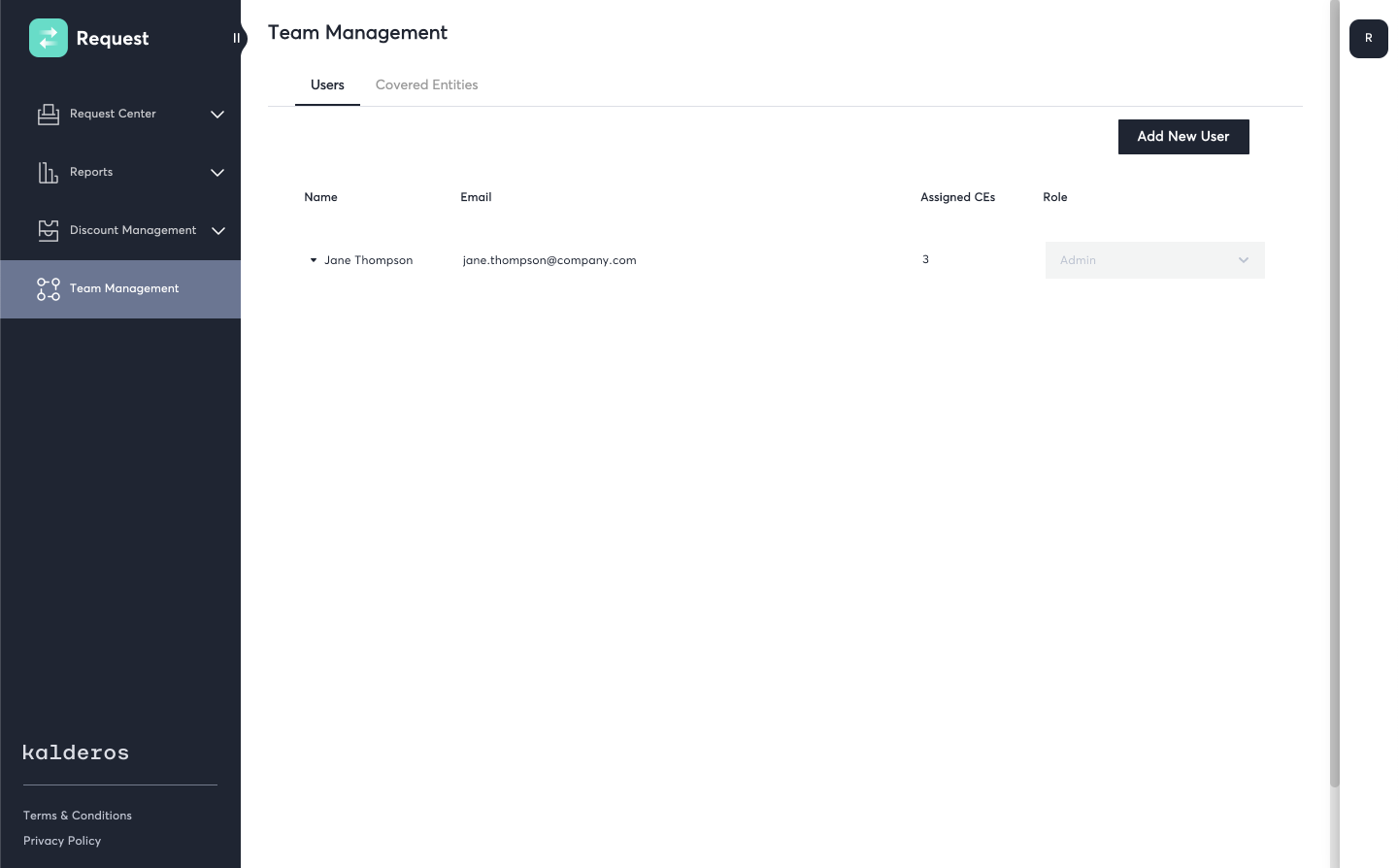 You will be prompted to provide the email address of the new user to be invited along with their role.
Note: If the role is Admin or Payment, the user will be automatically assigned to ALL covered entities within the business. If the role is Submitter or Viewer, the user will need to be assigned manually covered entities.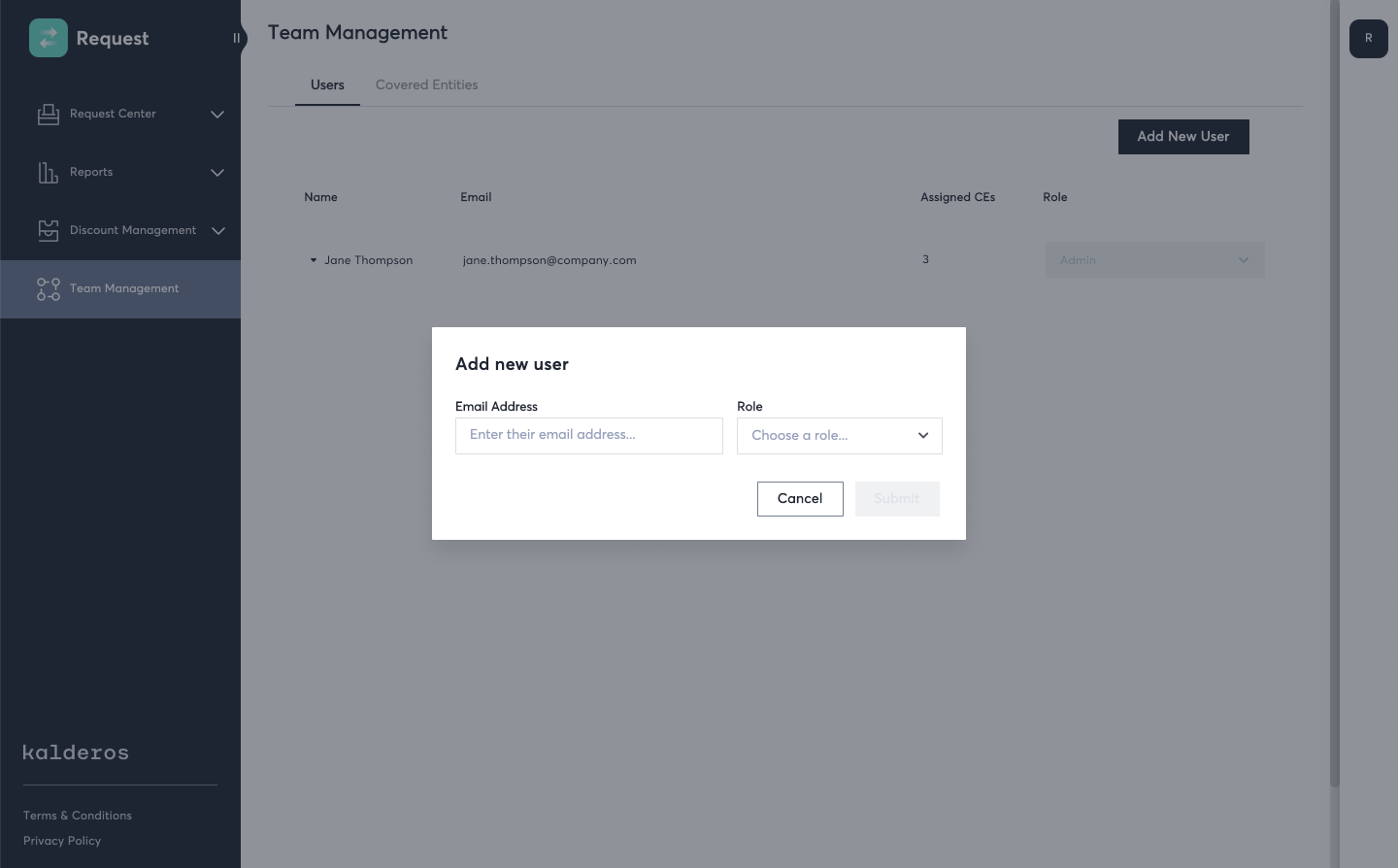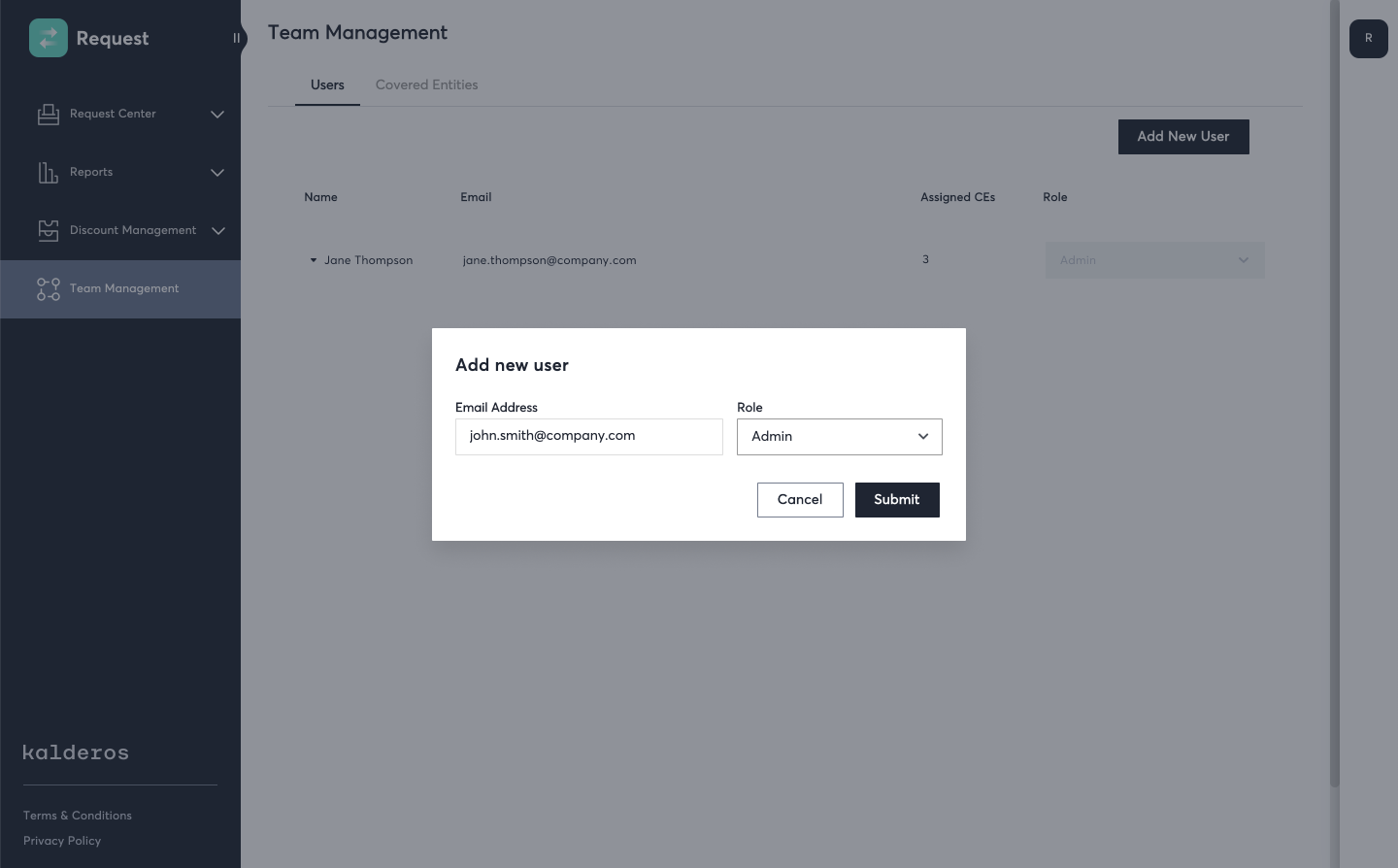 Once the user has been added, success messages will be displayed.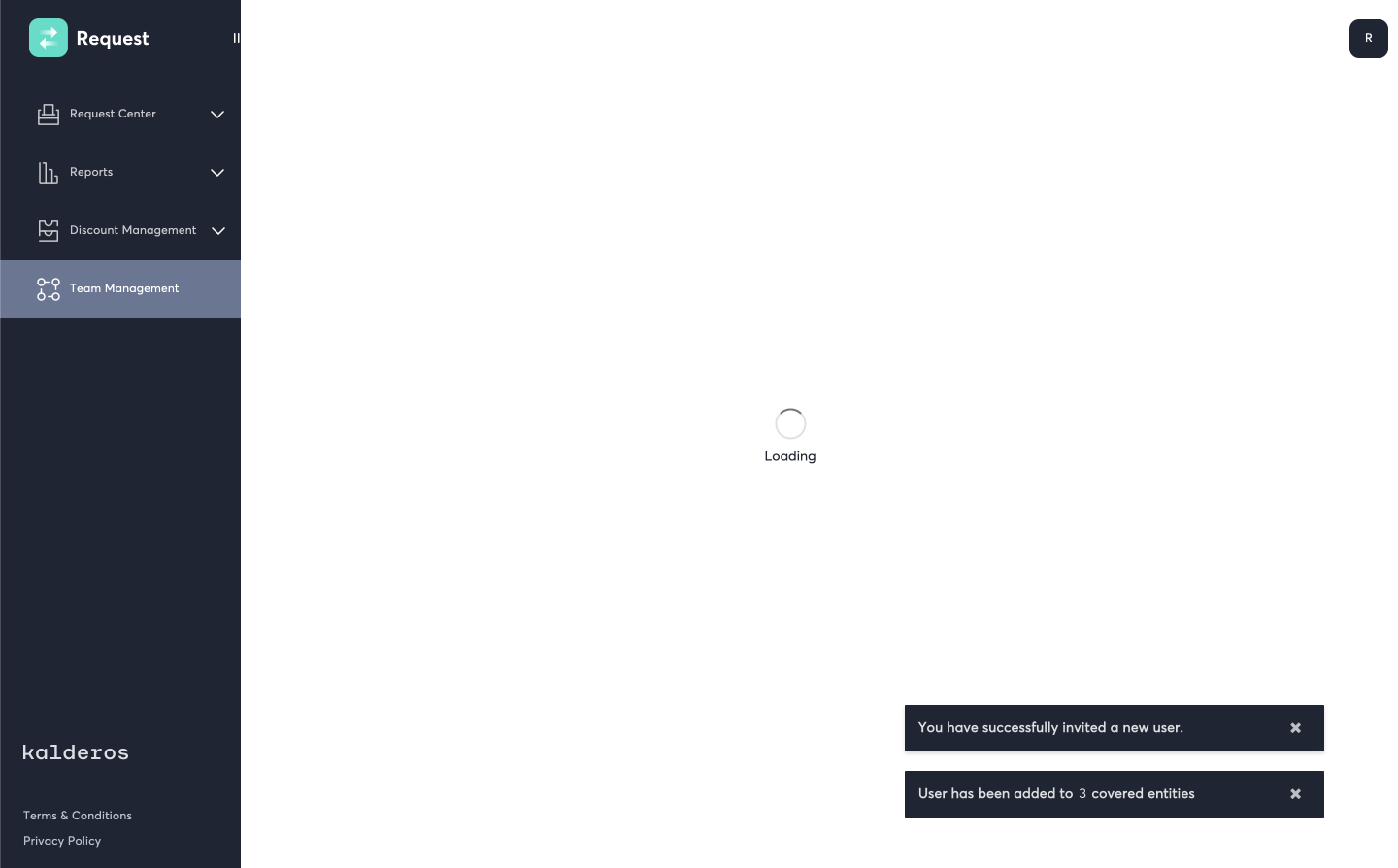 When a user has been invited, but hasn't yet accepted the invite, they'll be shown in gray as "Invite Pending". Invitations to users listed as "Invite Pending" can be Canceled by clicking "Cancel Invite".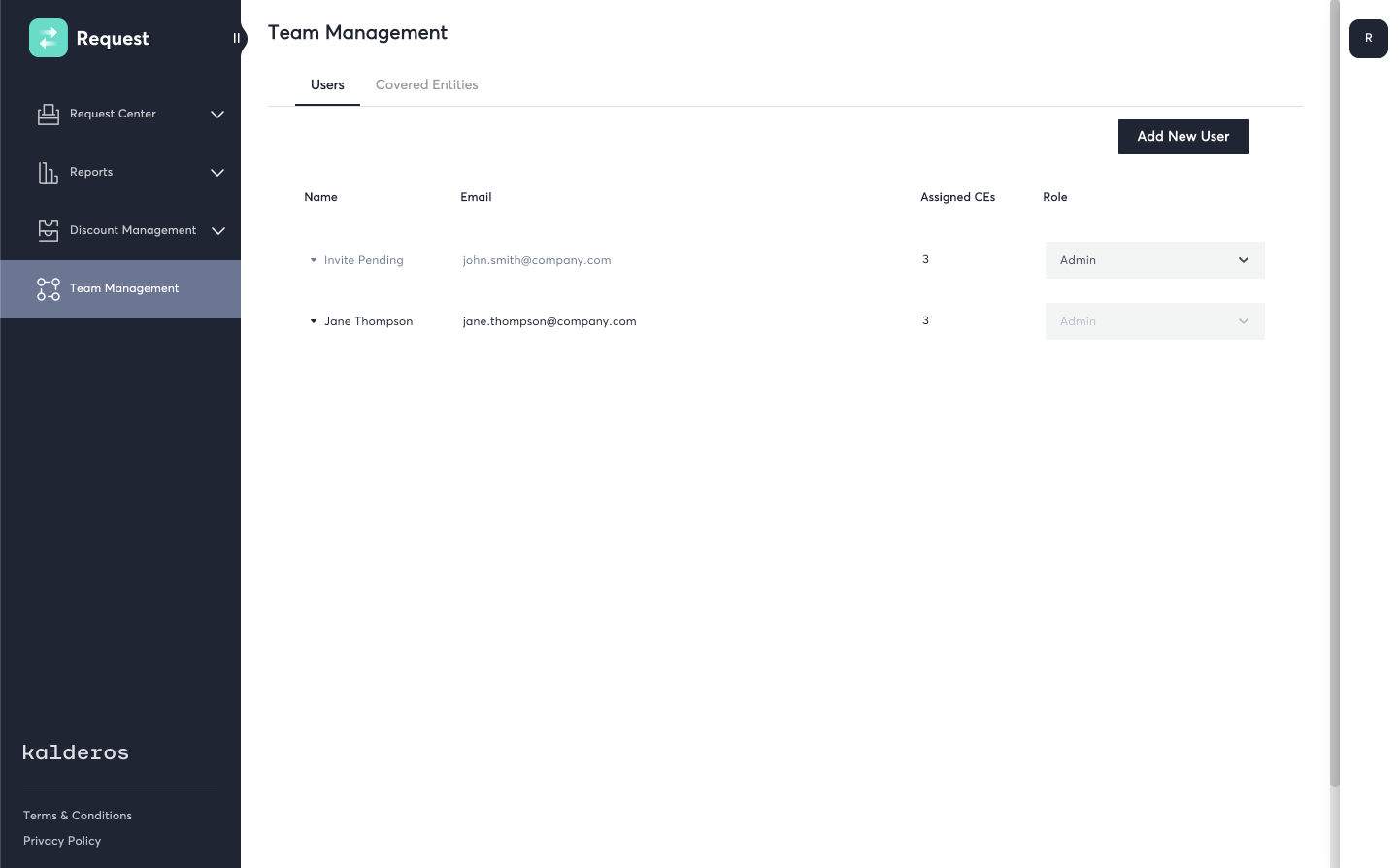 Below is an example of the email invitation that a user can expect to receive. Once the user clicks the link in the invitation, they'll be prompted to establish a password for their account before being able to log in to the application.