The Covered Entities tab allows Admin users the ability to assign users to each covered entity listed.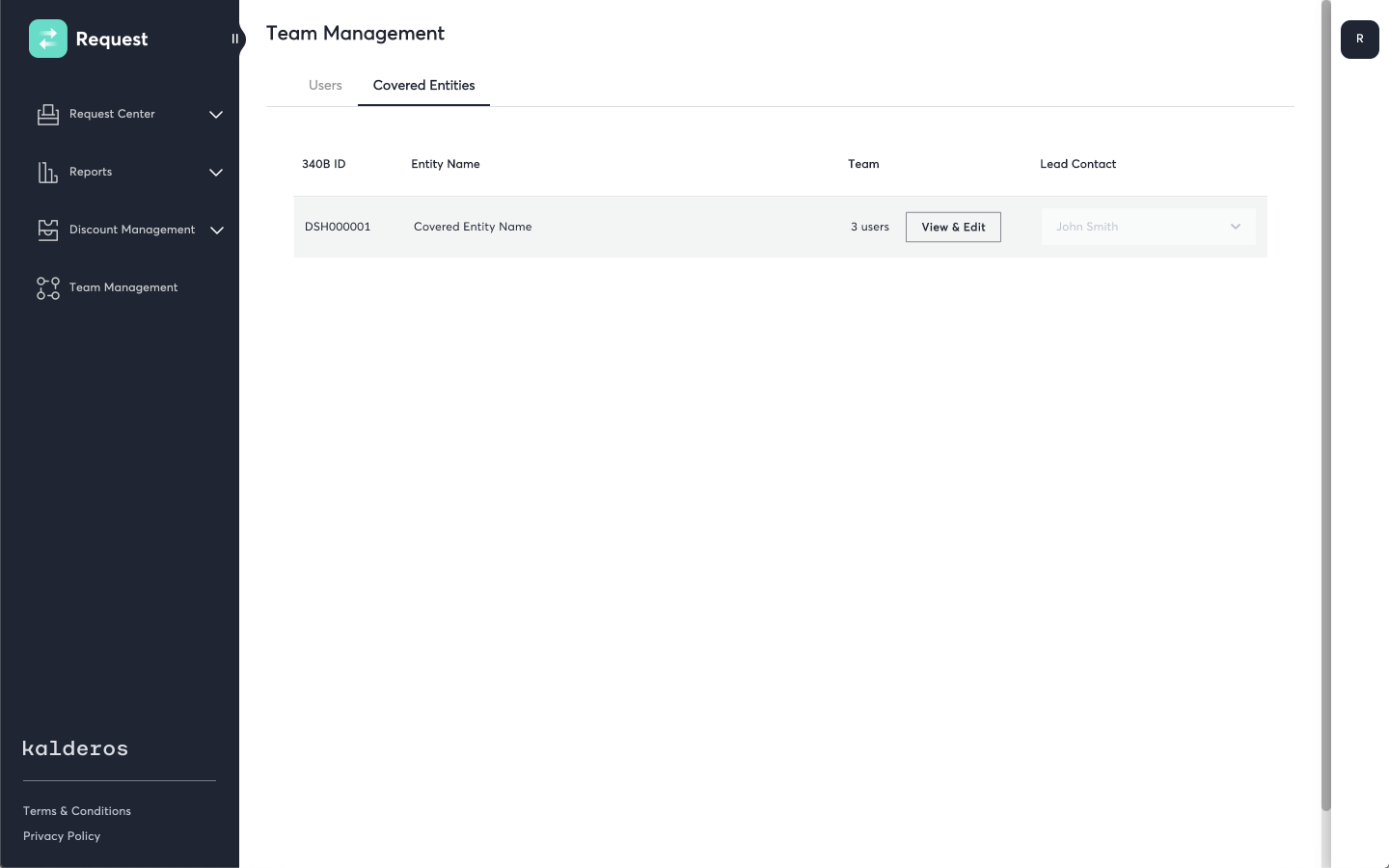 To assign a user to a covered entity, click the View & Edit button next to a given covered entity's team. This will display a popup where you can search and select the users to be assigned to this covered entity.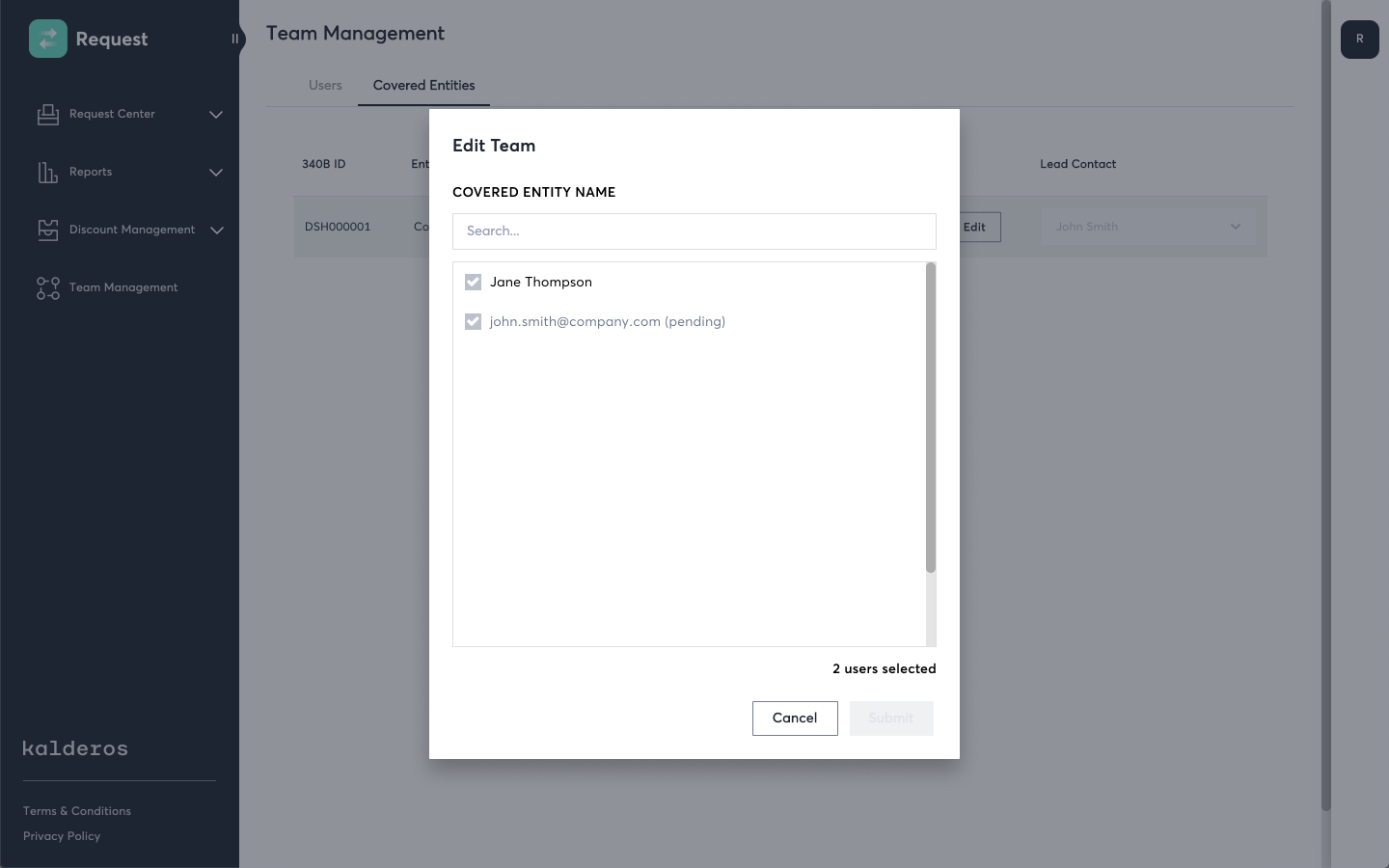 Note: Admin and Payment users are automatically assigned to ALL covered entities and cannot be unassigned. Only Submitter and Viewer user roles are able to be assigned/unassigned from covered entities.