Changing the CE User Role can only be done by an Admin.

It is recommended that the Admin be someone within your organization and not a third-party administrator.
Starting from the home page, click on "Team Management" in the left navigation bar.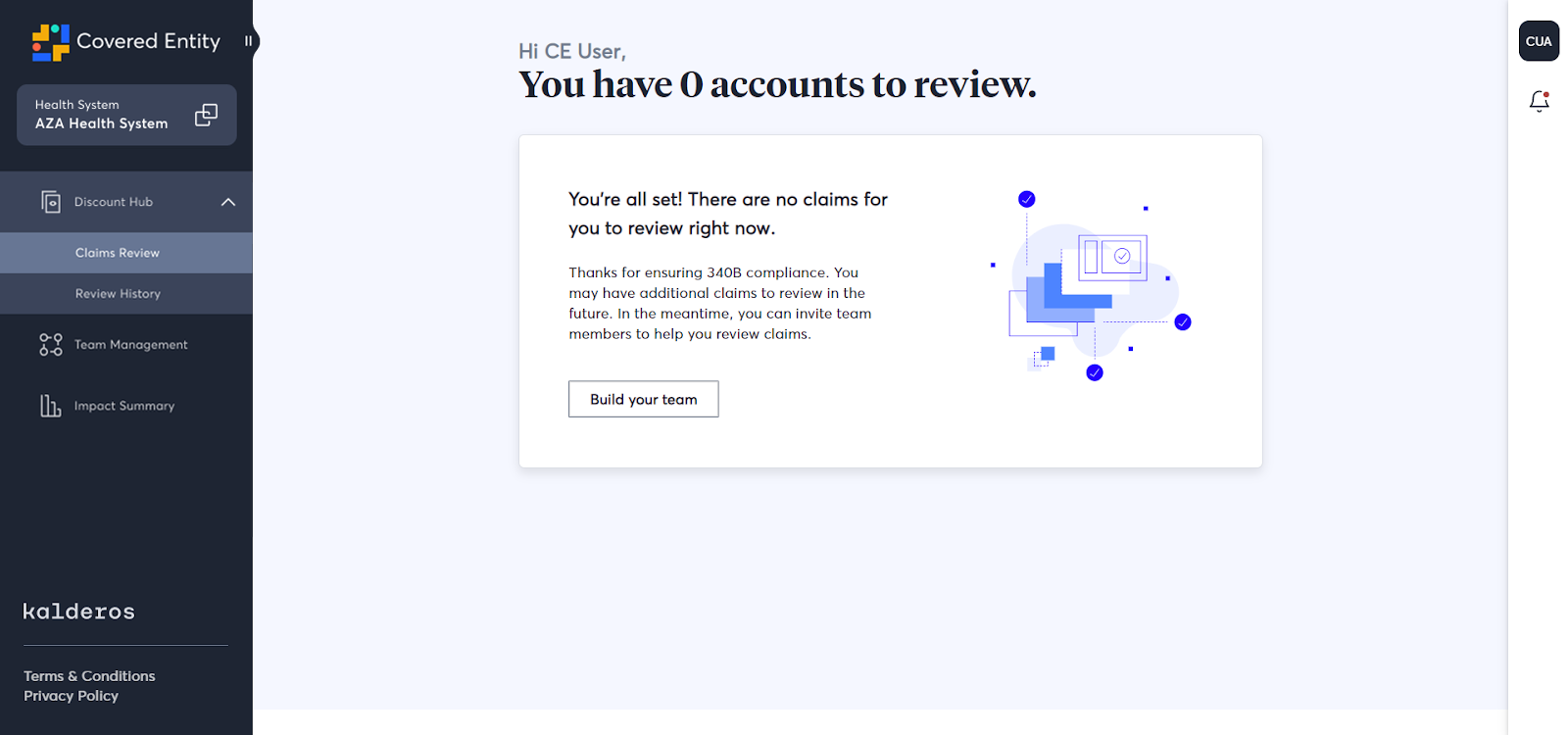 Within the Team Management Users list, click on the "Role" dropdown next to the CE User whose role is to be changed.

Select the new User Role from the dropdown. The covered entity user Roles have the following capabilities:
Admin: respond to claims, submit claims, download claims, upload claims responses, invite new users, disable users, re-enable users, edit (other) user roles, assign covered entities, and assign lead contacts.
Reviewer: respond to claims, download claims, upload claims responses
Viewer: download claims.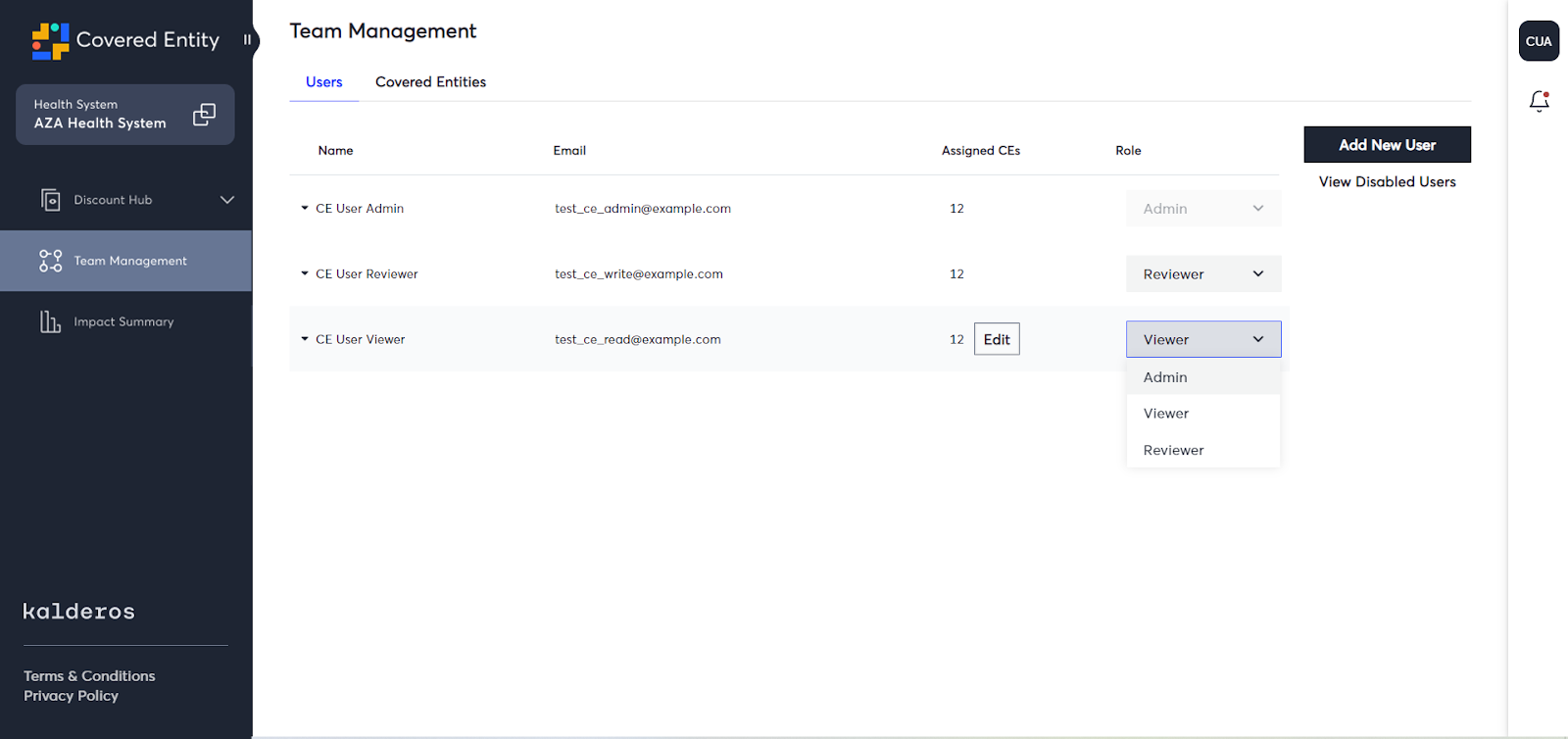 Once the new User Role is selected, a message should display in the bottom-right corner indicating the User Role has been updated.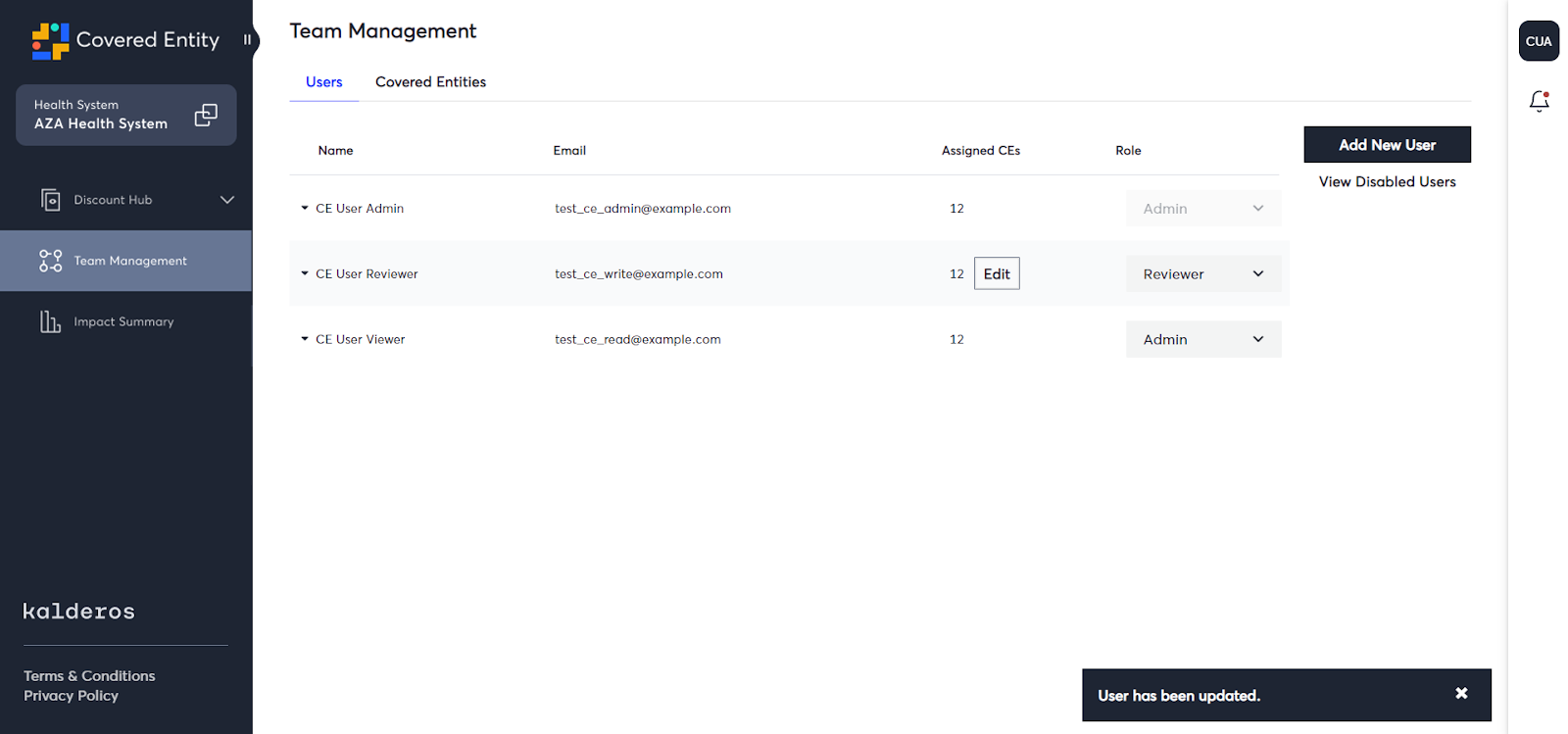 Note: When switching a CE User's Role to Admin, they will automatically be assigned all covered entities within the health system.