Admin users are allowed to update the role of any given user (except for themselves).
To do this, click on the Role drop-down for the given user and select whichever role you would like to set.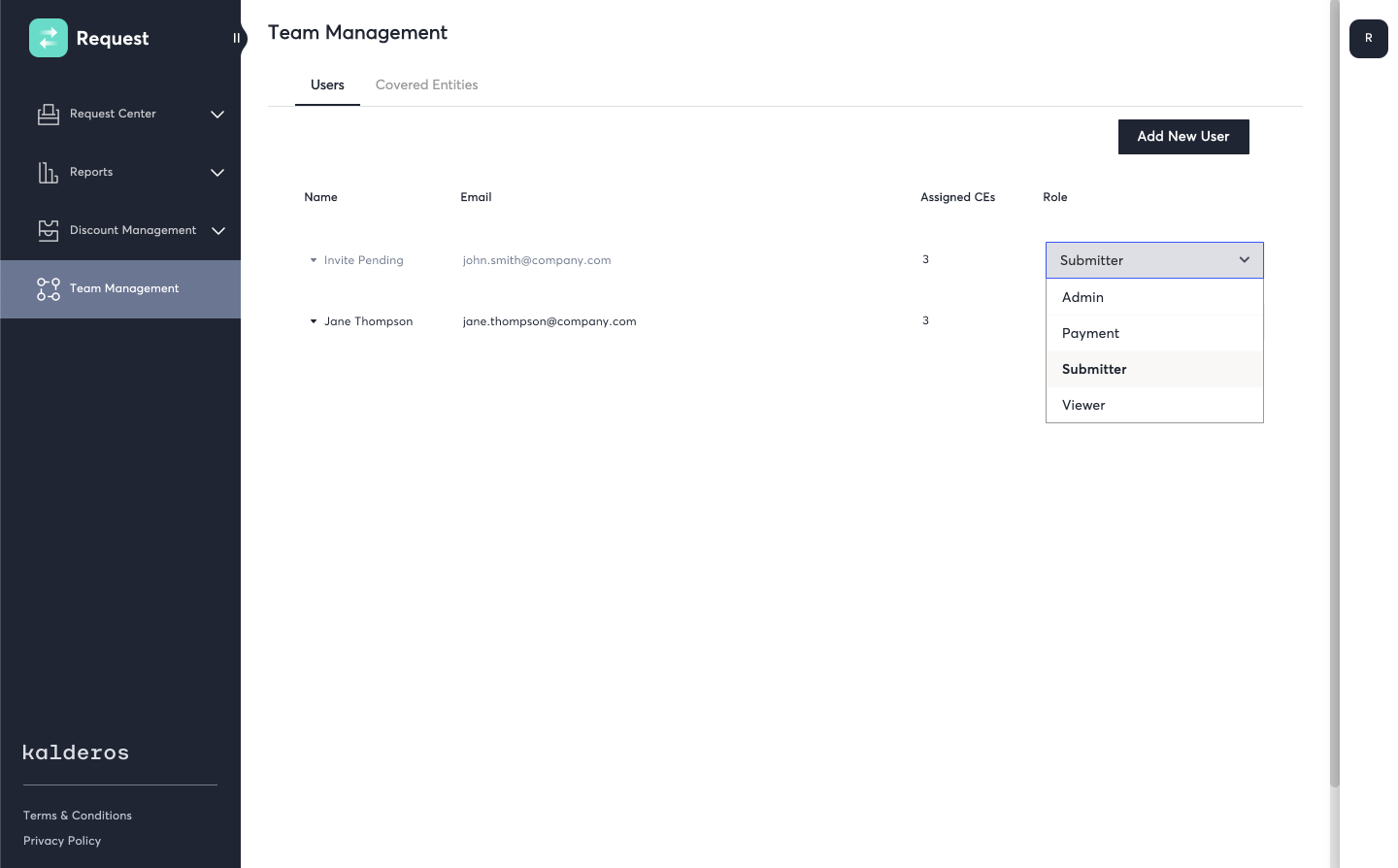 Once selected, a success message will be displayed and the user's Role will be displayed in the field.
For security reasons, the Payment role cannot be changed through the app. If you need to change this user, please contact Kalderos Support at support@kalderos.com or by calling (844) 930-2322, Monday-Friday, 8:00 am CST to 8:00 pm CST.