Admin users are allowed to update the role of any given user (except for themselves).
To do this, click on the Role drop-down for the given user and select whichever role you would like to set.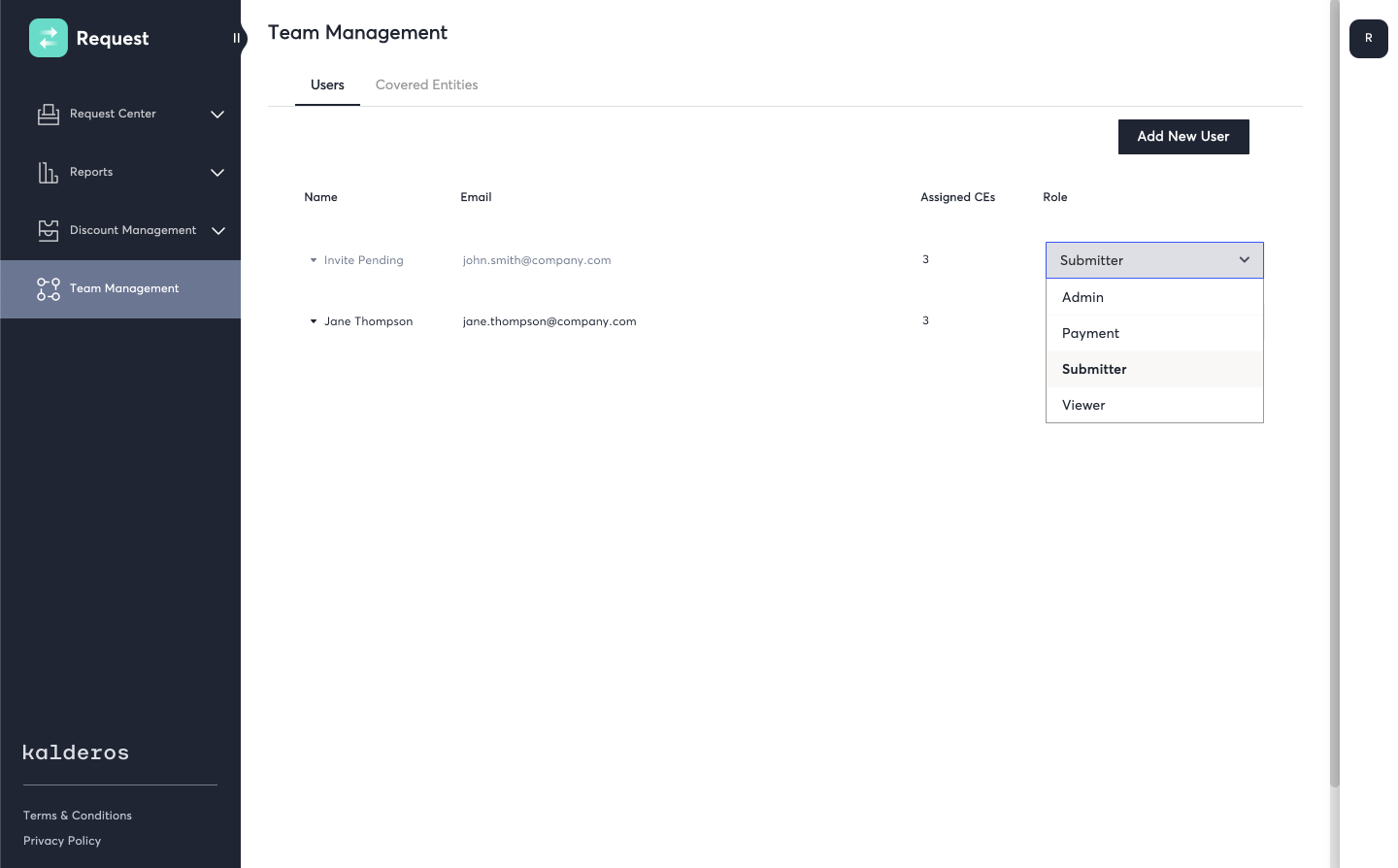 Once selected, a success message will be displayed and the user's Role will be displayed in the field.