The Payments tab provides a summary of all payments received from manufacturers through Kalderos Request. You are able to view your Payment History, Payment Settings, and Covered Entity Info.
Payment History
This tab displays a breakdown of past payments for each Remittance from each manufacturer.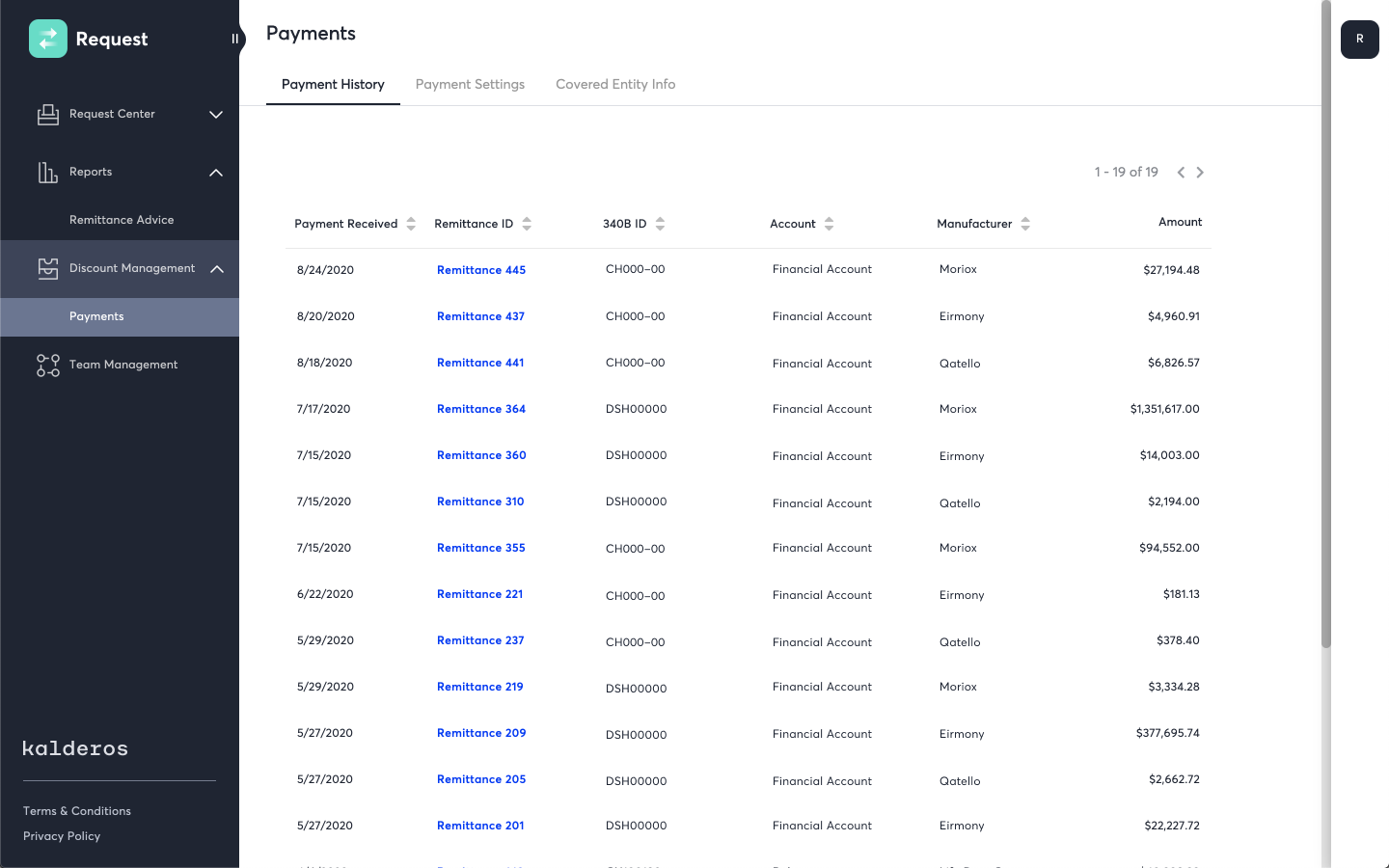 Payment Settings
The Payment Settings tab allows you to view and manage your linked bank account. Management of linked bank accounts are based on user permissions (only Admin and Payment users are able to add or remove linked bank accounts).
You can learn more about updating your payment settings in this help desk article.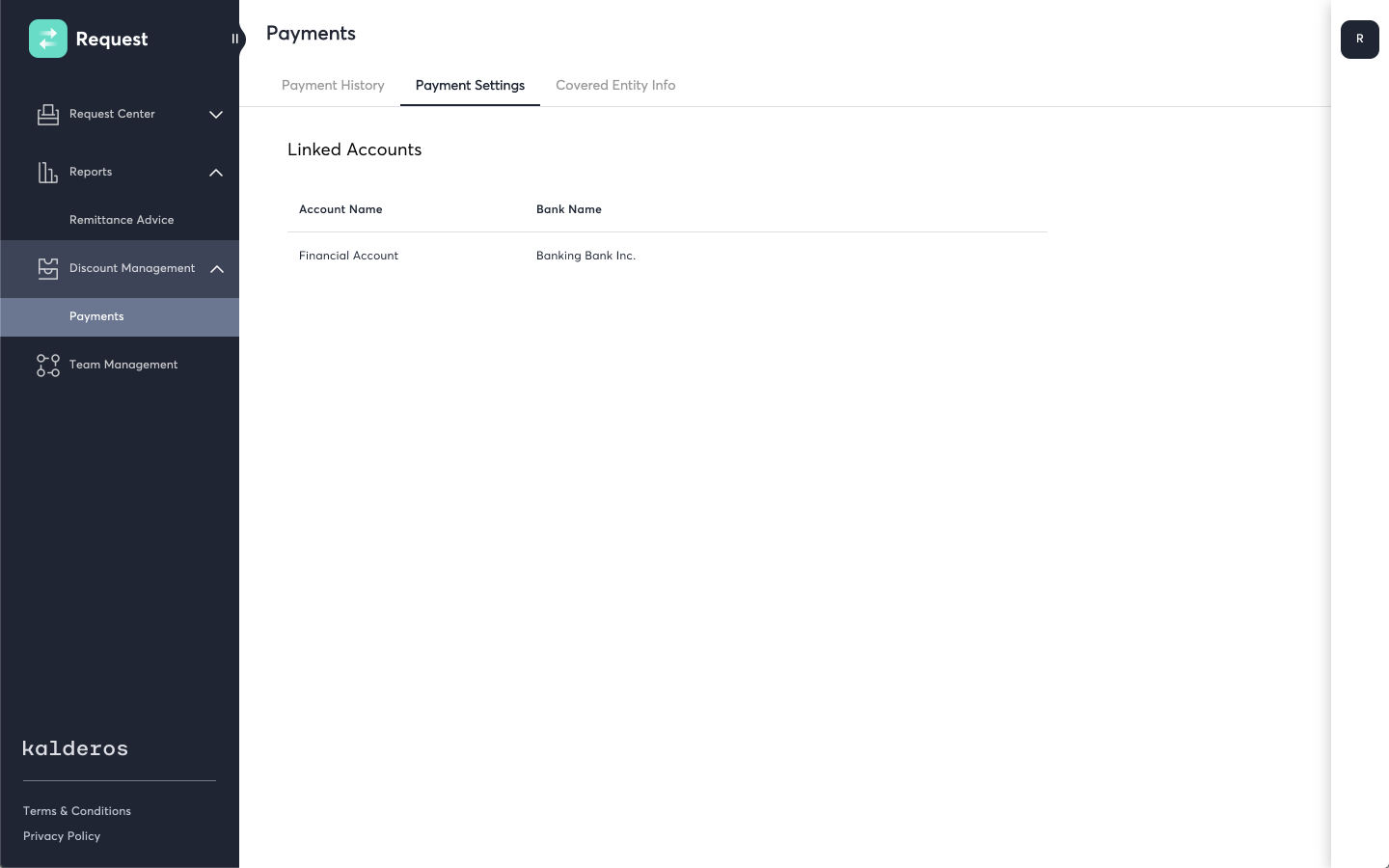 Covered Entity Info
The Covered Entity Info tab highlights the information Kalderos has on file for your organization. You can learn more about managing the Covered Entities associated to your Request account in this help desk article