When you log into your account you will see a listing of the covered entities associated to your health system.
If you have multiple covered entities in your health system, hover over the covered entity you want to begin with and click anywhere on the box to navigate to the claims page.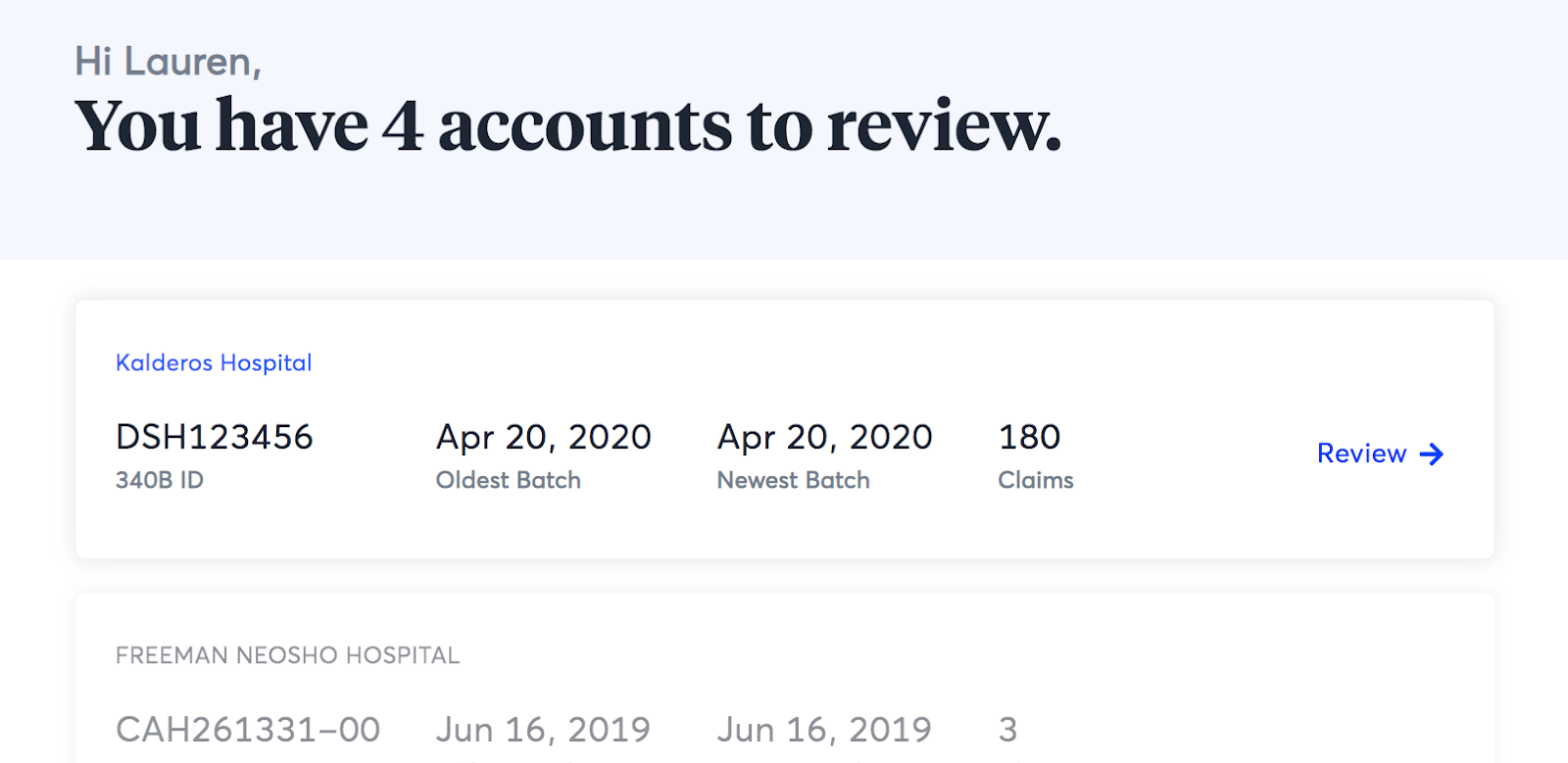 The next page will display all the claims that need to be reviewed for that covered entity.