There are multiple methods for completing claims review.
If you want to respond to a small number of claims, you can respond to each individually within the Kalderos Discount Hub. Simply choose a from the drop down menu in the column "340B Drug Dispensed?" that aligns with the row of the claim you are responding to. Once you have updated your responses, select the "Submit Reviewed Claims" button in the bottom right corner of the page.
In addition to individually responding to claims in the app, another option is to batch respond. If you have confirmed that multiple claims have the same response, you can select more than one claim or all claims at once and a new header will pop-up with a blue "Response" drop-down.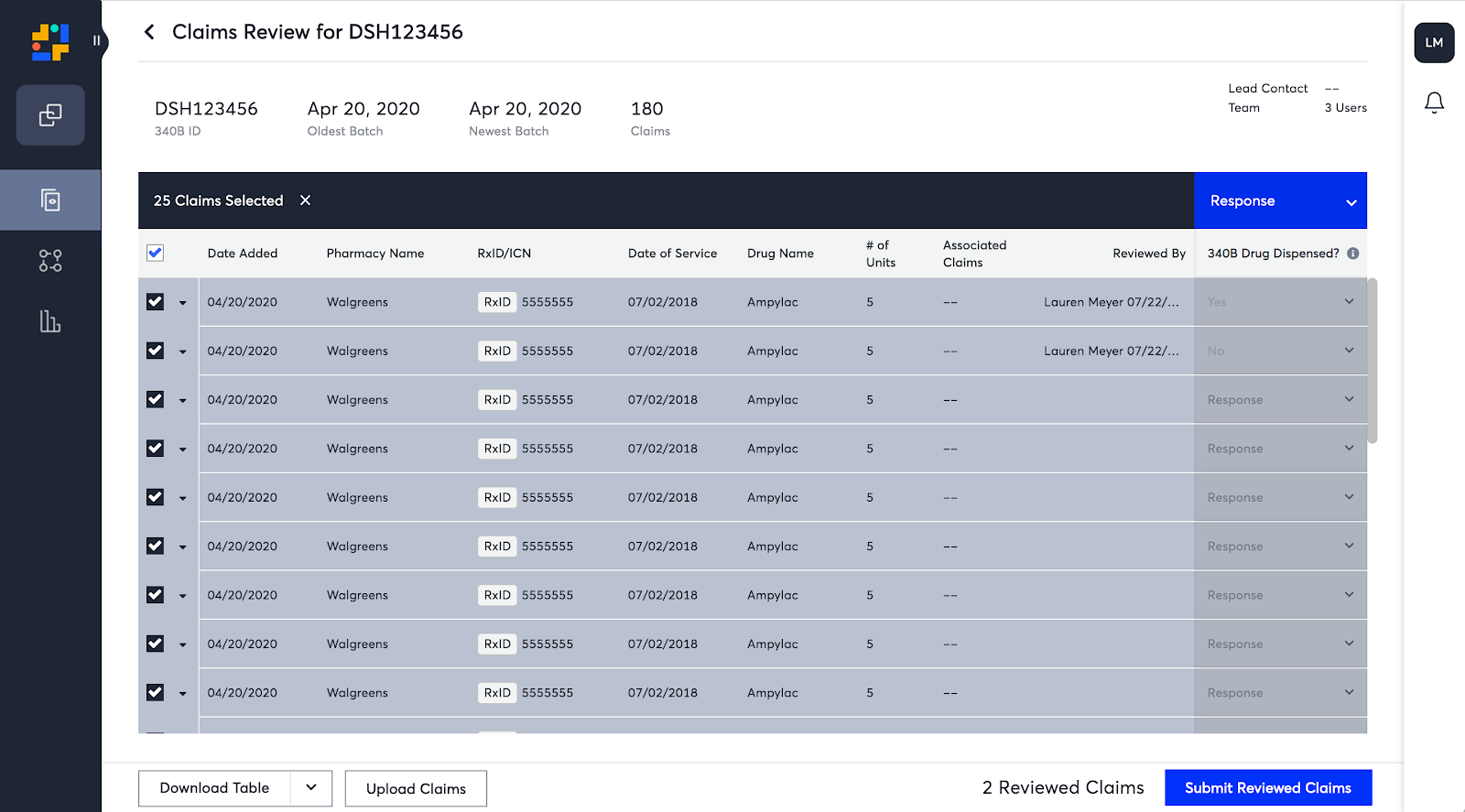 Selecting a response option from this drop-down will apply that response to all the claims that are selected.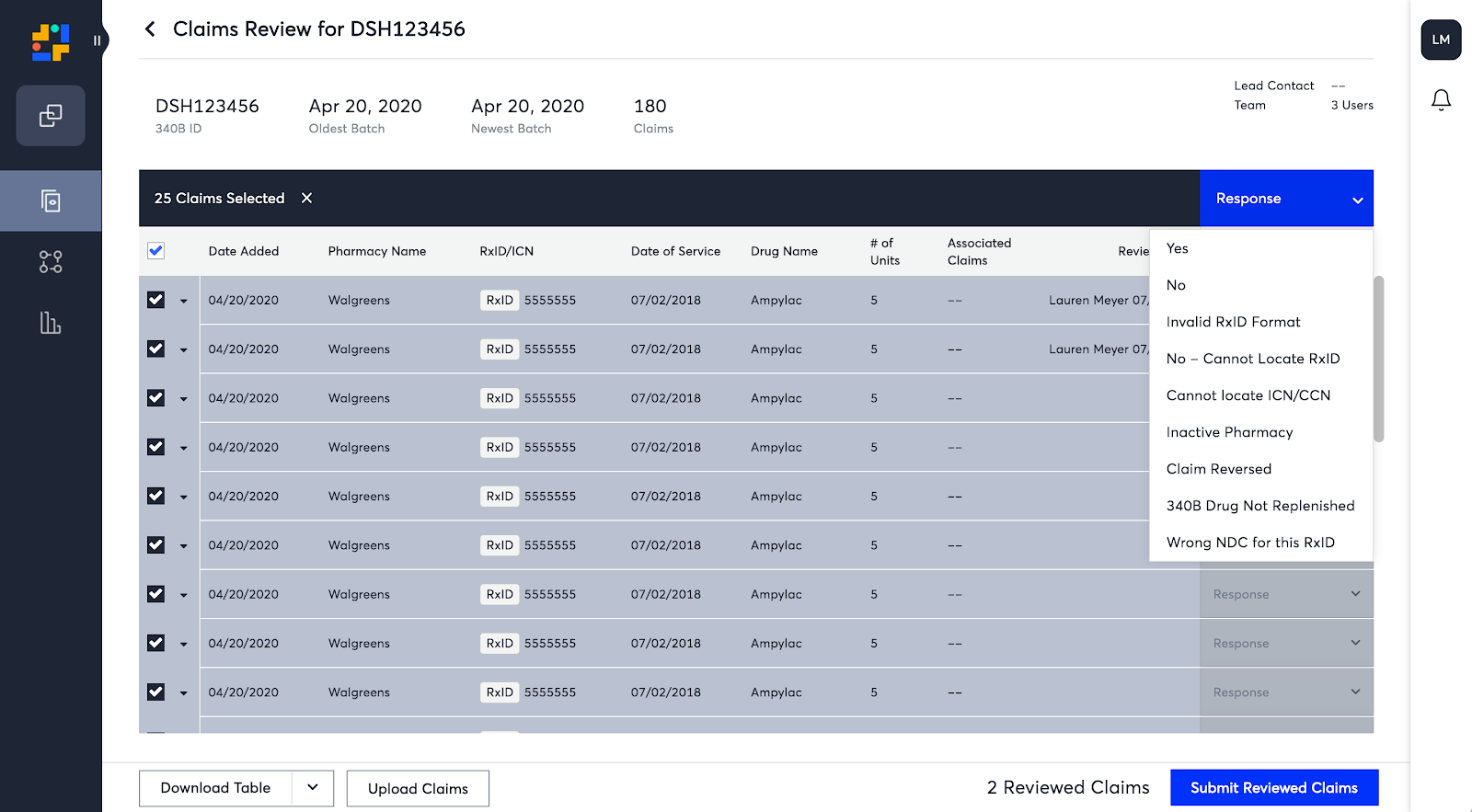 An additional option is to download the claims table as an Excel file and manually update claims outside of the application.
To download, use the "Download Table" button at the bottom of the screen.

When you are finished responding to the claims offline, make sure to upload the claims back into the same screen using the "Upload Claims" button to continue with submitting the reviewed claims.
Note: In order to prevent upload errors, do not make changes to the column headings within the downloaded Excel spreadsheet.