Should you forget your password or need to reset it in order to get back into Kalderos Review, you can do so from the login page by clicking on "Forgot your password?"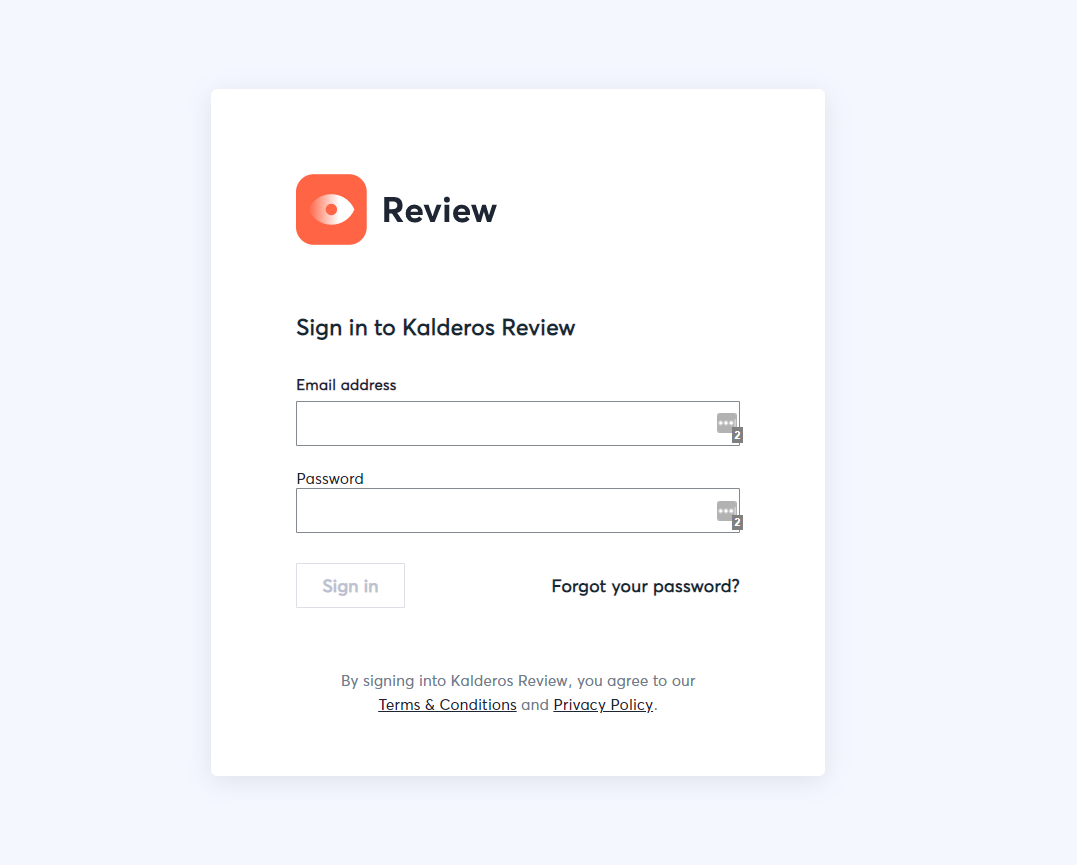 This will take you to the Send Reset Password Page.
Here, you will enter your email address to send a Reset Password link. If your email address is within our system, you will be sent a Reset Password link from Kalderos Review (review@kalderos.com).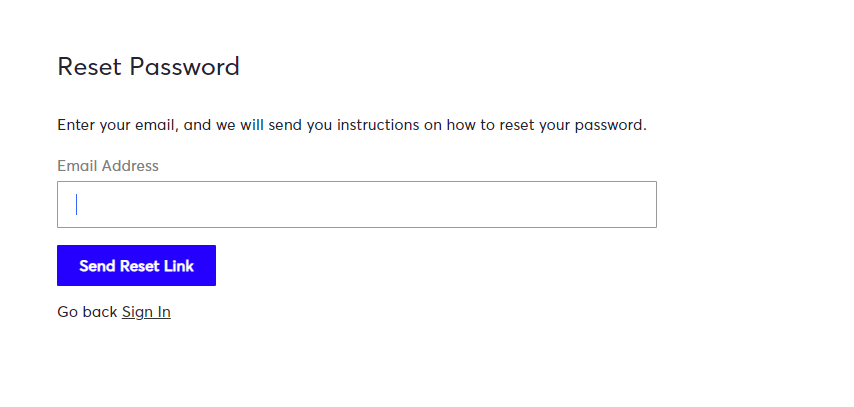 You will then receive the Reset Password link within the email that was sent.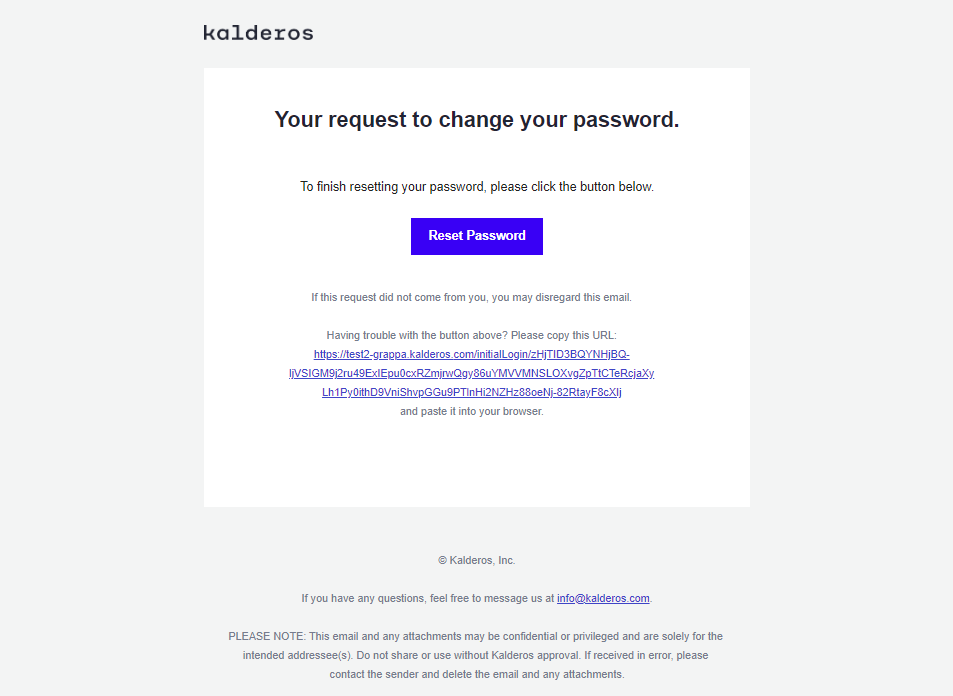 Once you click on the Reset Password link in the email or copy/paste the Reset Password link into your browser, you will be taken to the Reset Password Page.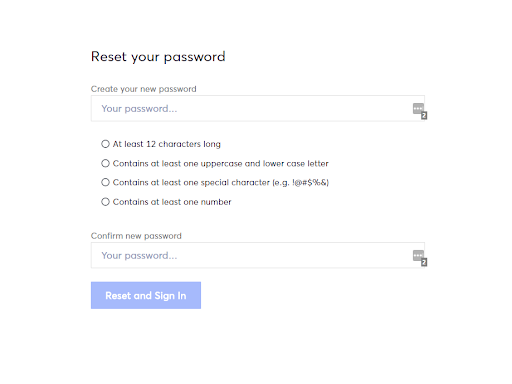 Here, you can reset your password (following the password requirements).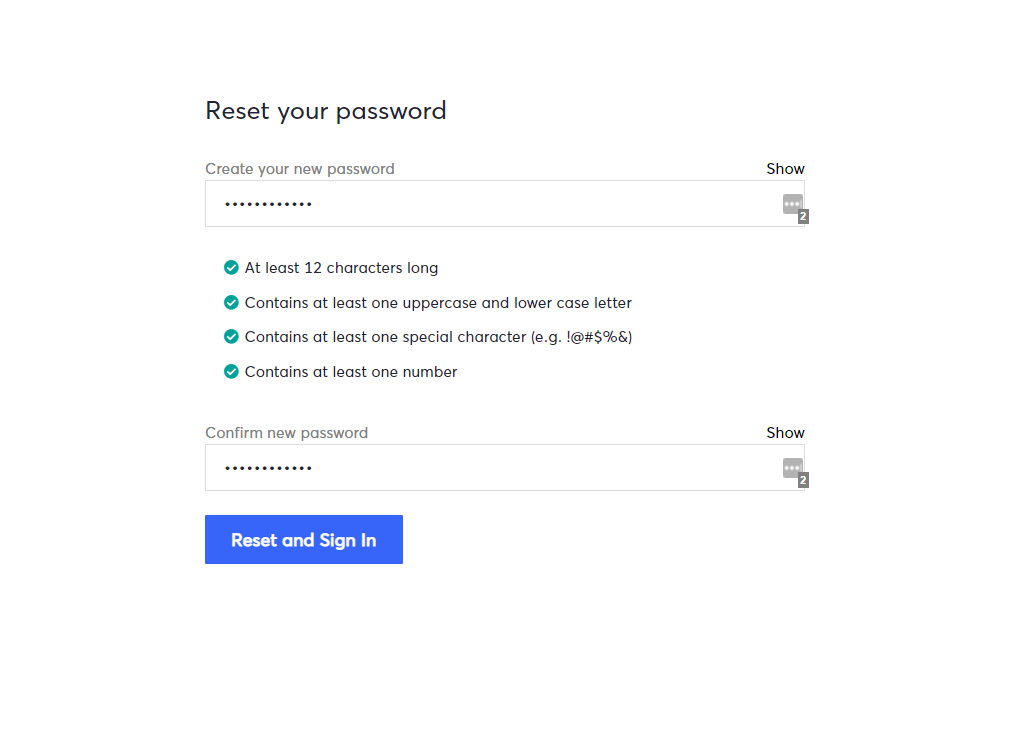 Then, you will need to click "Reset and Sign In", and you will be shown the following message.
You can then click "Take me to my account", and you will automatically be logged into your Kalderos Review account.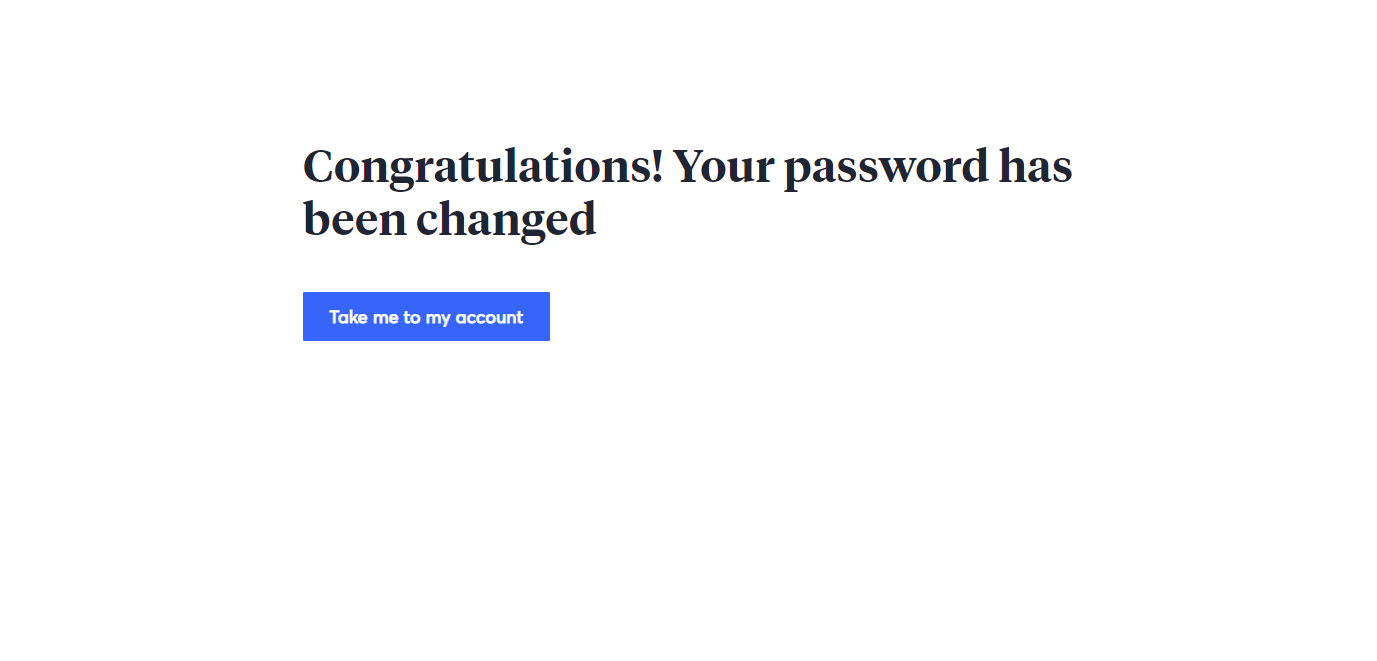 You will also receive an email from Kalderos Review indicating that your password has been changed.